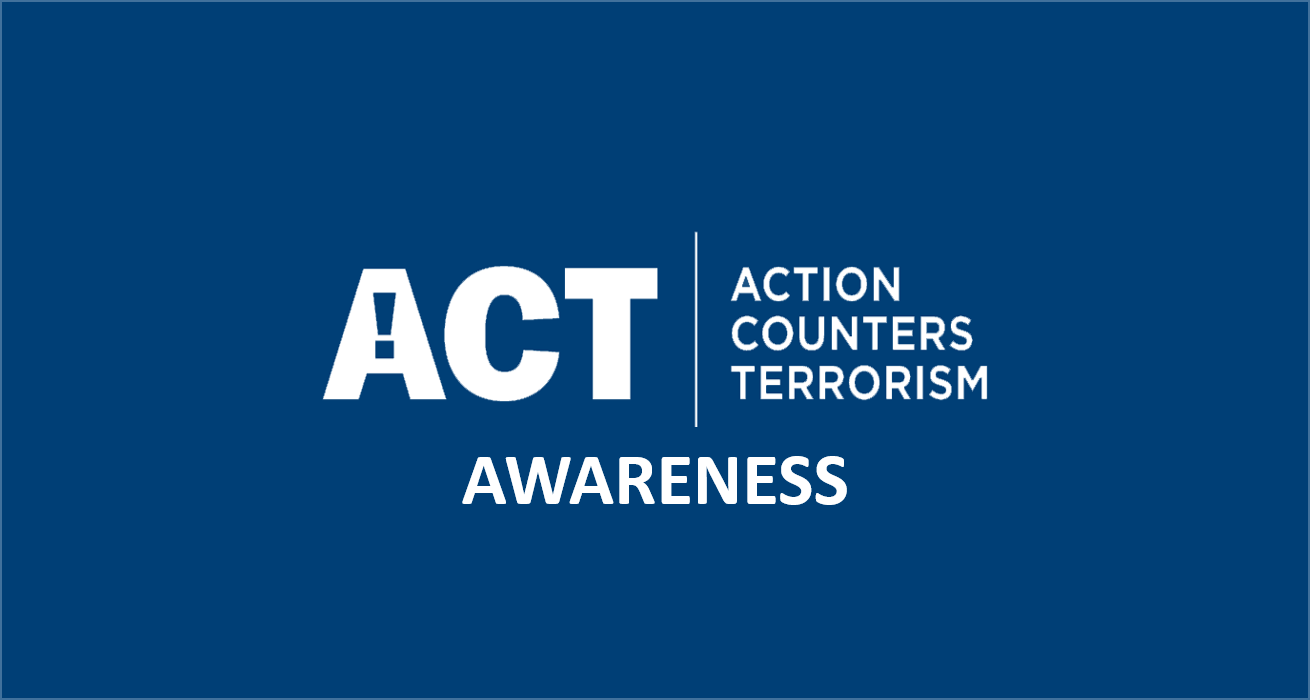 Subject
ACT Awareness e-Learning
Region
East Midlands
Eastern
London
North East
North West
Northern Ireland
Scotland
South East
South West
Wales
West Midlands
Other

Industry
Police
Education
Entertainment
Events
Faith
Financial Service
Government
Health
Hospitality
Professional Services [Legal, surveyors, etc]
Retail
Security
Sport
Tourism
Transport
Other

Create an account and subscribe
About this Course
last update on: 18/09/2023
Continue your journey learning about the best practices to help counter terrorism and increase your security awareness. Unsure where to begin? Start with our award winning ACT e-Learning or click below to see all other modules.
You are required to register to complete online learning courses. This will allow you to save your progress, certificates, and continue the course where you left off.
If you are an organisation user and have a PIN, or would like to register your organisation for SCORM package, please click here to continue.
Please be advised that this e-Learning course does not contain graphic content but elements may be difficult for individuals personally affected by terrorism.
Please use Google Chrome when completing the e-Learning, as this will enhance performance. 
Once you have successfully completed the e-Learning, you may access your certificate on your user profile.