ProtectUK publication date
Access real-time information from CT Policing plus the latest protective security advice available at your fingertips 24/7 – wherever you are.
ProtectUK is now available on the go, keeping you updated when and where it matters most – all through the easy-to-navigate ProtectUK mobile device app.
Powered by Urim, ProtectUK is a free, accessible app for all.  More than a thousand specialists from across the UK have helped support the trial of this product, including leading organisations from the security, sporting and retail sectors.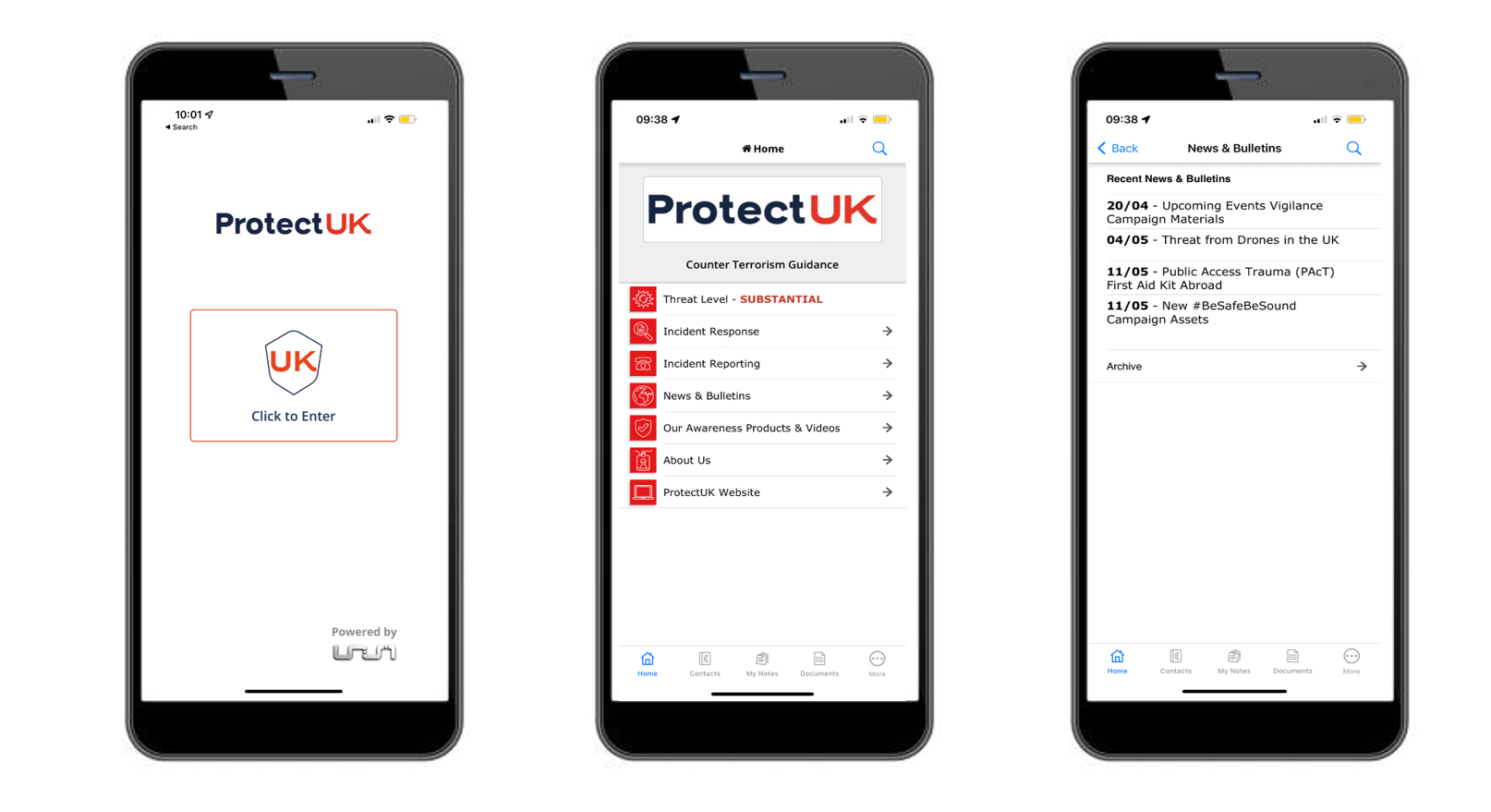 To ensure the app is tailored for the public, it has been developed in partnership with industry specialists from Marks and Spencer and Highfield eLearning.
Available from Apple App Store and the Google Play Store on Android (links available below), the app will provide access to:
Practical advice and guidance to help you protect your business, plus information on how to respond in the event of an attack

Information on CT Policing's suite of ACT training products, plus access to the online e-Learning package

Suite of NaCTSO guidance videos

Latest reference documents and publications

ACT online reporting form and confidential hotline

Emergency response and post-incident guidance

Live-time news updates from UK Protect
Download the ProtectUK app today:
Apple App store
Google Play Store
Keywords
ACT
ProtectUK App
CT Policing
ACT training products
e-Learning
NaCTSO guidance videos